Pampering holiday
With us at the Hotel Rita
Living in the main building
Living in the garden house




Harmonie
This street-facing double room scores points with its cosy balcony as an extended living space and new furnishing.
from € 127,00
per person/night

Gloria
Simply feel good: New furnished, street-facing room with balcony for the perfect view.
from € 130,00
per person/night

De Luxe Rosanna
Harmonious earth tones with skilful colour accents, soft fabrics and a modern design.
from € 141,00
per person/night

Graciosa
Straightforward design and plenty of space to relax.
from € 147,00
per person/night

Vileria
Gorgeous living spaces in Alpine style: featuring a cosy living area and a tiled stove with an oven bench that's destined to become your absolute favourite spot in winter.
from € 147,00
per person/night

Celina
Brimming with well-being at the highest level: Our cosy junior suite.
from € 150,00
per person/night

Montana
Plenty of space to dream, chat and just relax: The suite is available in different stylish designs.
from € 150,00
per person/night

Fortuna
Where lovers are in seventh heaven! This modern, cuddly suite treats you to a harmonious palette of colours.
from € 157,00
per person/night

Ophelia
This spacious suite embodies the beauty of togetherness on holiday.
from € 146,00
per person/night

Jasmina
A noble holiday home for guests of all ages. Faces the garden.
from € 152,00
per person/night

Diana
This is how fun family holidays should start. Faces the street.
from € 149,00
per person/night

Einzelzimmer
A cosy room for solo travellers or those seeking a retreat.
from € 142,00
per person/night

Komfortstudio
Featuring a sitting area, comfortable couch, kitchenette, nespresso coffee machine, bath or shower, toilet, hairdryer, TV, telephone, wifi, in-room safe (most with balcony)
from € 127,00
per person/night
The checklist for our living worlds
A STYLE FOR EVERY TASTE
Would you prefer modern and straightforward? Or perhaps traditional instead? Our diverse room categories offer something for every preference.
ALWAYS COSY
Regardless of the design, all rooms are comfortably furnished and decorated. After all, the goal is make you feel comfortable and secure.
FRESH AIR AND MOUNTAIN VIEWS
Comfortable living at the Hotel Rita is not restricted to just the indoors. The enticing balconies boast fresh mountain air and unobstructed views up to the Ötztal forests and peaks.
REVITALIZING WELCOME
Upon arrival, you will find a bottle of mineral water and fruit in your room, so that you can look around the new surroundings with renewed strength.
EARLY BOOKING IS WORTH YOUR WHILE
For holidaymakers with foresight who book their stay at the Rita until 31.10.2023, we offer an early bird discount.
NO HURRY FOR REGULAR GUESTS
As a member of the Rita Regular Guests' Club you can still use your room on the day of departure until early afternoon.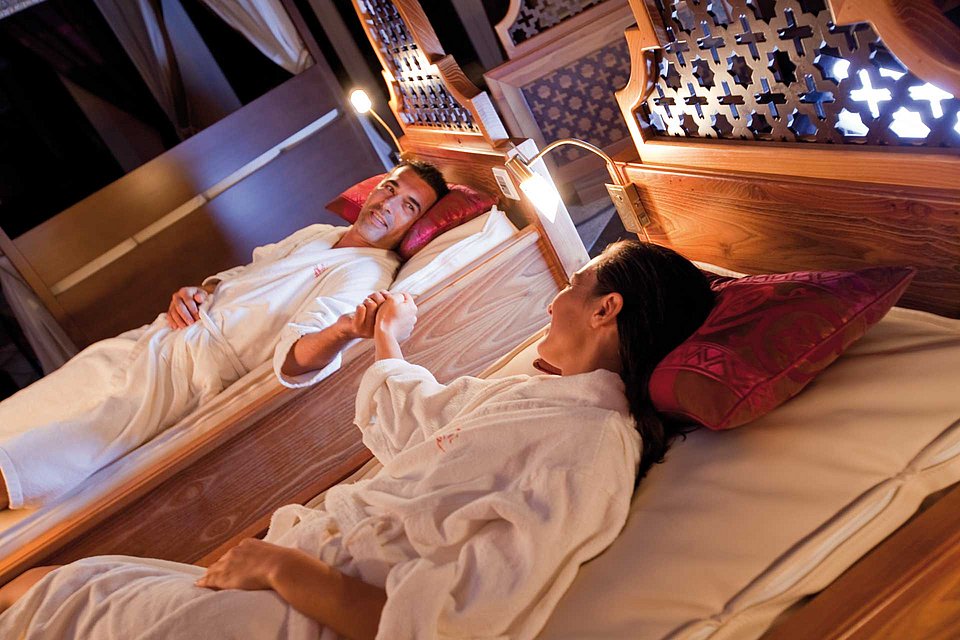 Keen to learn more?
We've got so much more to offer!