Biking and relaxed cycling tours in the Ötztal valley
Enjoy e-biking at the Hotel Rita
Your advantages at the Hotel Rita
Free bike rental
We provide top-serviced rental bikes and e-bikes free of charge for our guests. In addition, you can rent a standard bike (e-bike, downhill and special bikes for an extra charge) at the Hummel Bike Centre (right next to the hotel) or at Sport Rimland Intersport Glanzer (in the centre of Längenfeld) free of charge one time with the Summer Card. The sports shops are also happy to kit you out with bike clothing and equipment.
Bike and bicycle room
In the Hotel Rita, you will find a separate bike room where you can safely park your valuable bikes and carry out small repairs. In the bike room, you will also find an assembly stand and tools to immediately remedy any small problems or malfunctions. It's the perfect offer for carefree cycling and mountain biking holidays in the Ötztal valley.
Wash- & drying facility
Sometimes it has to go fast. That's why we offer to wash your bike clothes overnight (for a fee) or hang them up to let them dry.
All information at the reception
Bike maps of the region
Information about bike schools and their offers
Information about busses and cable cars with bike transportation
Tour advice & tips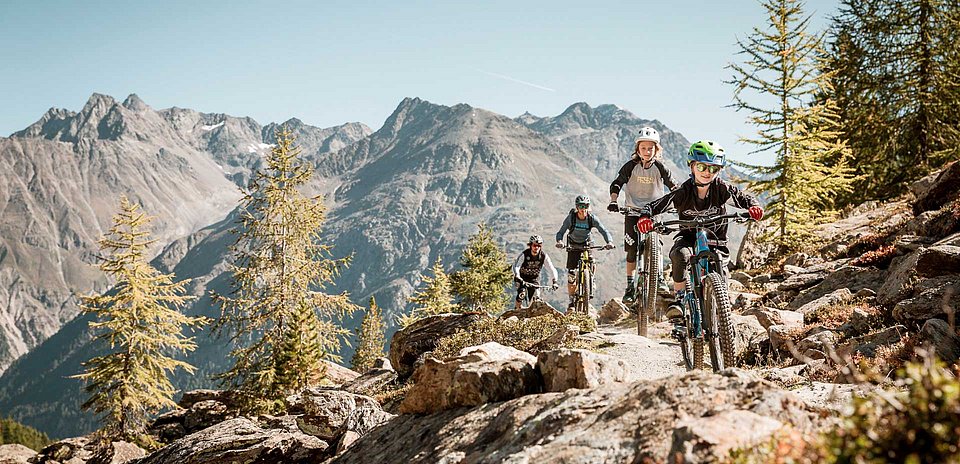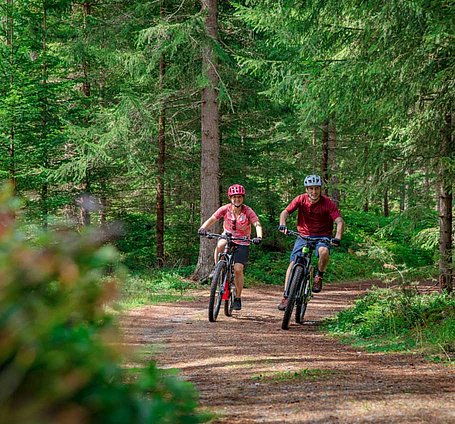 Ideal for beginners and families
Ötztaler Cycle Path
This connection between Haiming and Sölden is more varied than almost any other bike route in the Alps. From the valley entrance at 670 meters above sea level, the route runs through almost all the villages of the Ötztal and ends in Sölden at 1,377 meters. Along 50 kilometers you discover beautiful nature and scenic impressions and experience hidden village life.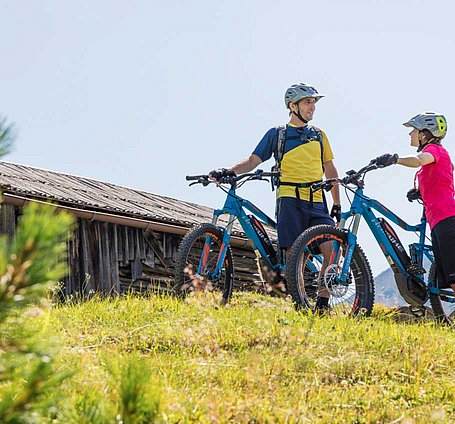 With or without e-power
Tour highlights with the mountain bike
About 900 km of mountain bike fun await mountain bikers in the Ötztal valley. The routes include stretches of asphalt in the valley as well as forest and gravel paths up to the narrow climbs and trails. There are numerous Alpine pastures and huts around Längenfeld that you can hike to, including the Amberger Hütte mountains hut, where you can enjoy hearty dishes as a reward for your efforts.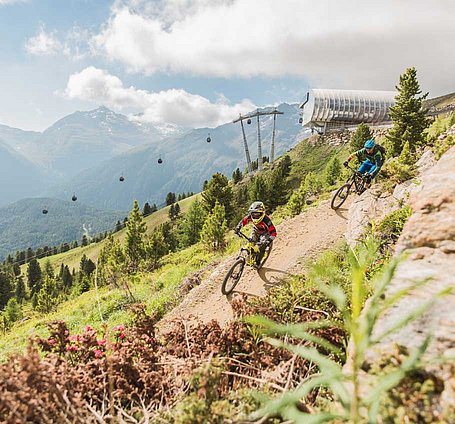 Cycling is as popular as ever
The Bike Republic Sölden
Just 15 minutes by car from the Hotel Rita, the Bike Republic extends from the centre of Sölden to high-Alpine regions. This extraordinary bike park combines well-shaped flow trails, natural trails and classic mountain-biking tours. Modern cable cars will transport you up to the trail entrances in no time. With a length of up to 16.3 km and a depth of 1,300 metres, the Long Lines trails are a tough test of endurance.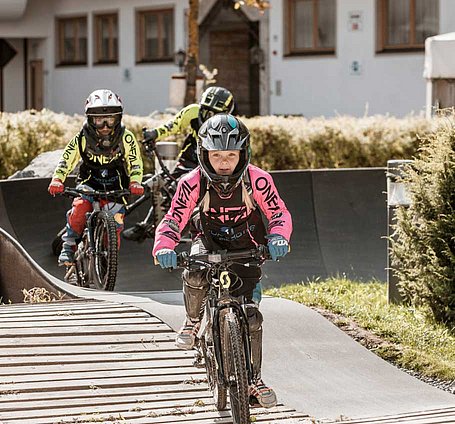 Ideal training grounds
Pump tracks in Sölden
In Sölden, you can "pump" out a few rounds and practice your technique for the trails on two pump tracks. The "Rolling" wave course opposite the Gaislachkogl valley station is the largest pump track in Tirol and offers effective, yet fun training. On the beginner-friendly "Sunny" pump track at the Hotel Sunny, young bikers can practice their skills.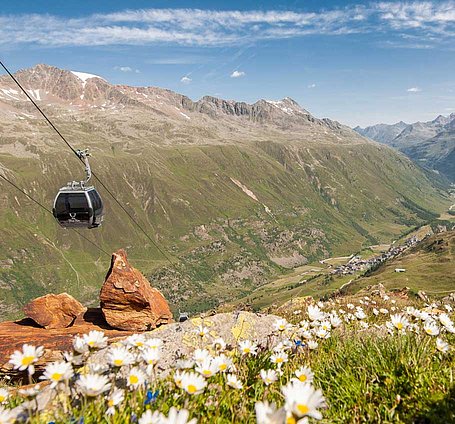 Welcome on board!
Bike transport by bus and train
For longer tours, we recommend a combination including the bus, e.g. for the return journey to Längenfeld and the Hotel Rita. Thanks to the Summer Card, bicycles can be transported free of charge in the public buses. In the cable cars, you need a separate ticket for the bike, which will float uphill with the gondola or on special holding devices at the lift.
The Rita: Your springboard to the Ötztal valley
For your unforgettable mountain biking holiday in the Ötztal Valley, secure one of our beautiful hotel rooms in a prime location in Längenfeld.
Keen to learn more?
We've got so much more to offer!