Your hotel with Aqua Dome offers
Spa holiday à la Rita
Your hotel with Aqua Dome offers
Did you know that the Hotel Rita is a partner of the Aqua Dome Längenfeld? For this reason, Rita guests can benefit from many different advantages the whole year round. Tip: Time and again, we put together interesting packages incl. Aqua Dome use.

Alpine wellness at the Aqua Dome
The hot springs at one of the Alp's most beautiful thermal resorts immediately put visitors at ease. The bathing world, saunas, fitness, vitality and beauty areas combine to form a unique Tirolean recreational offer in futuristic design.
A total of 12 indoor and outdoor pools as well as numerous lounge oases for deep relaxation form the backbone of the thermal spa. Ample space for wellness freaks, swimmers and families.
The thermal dome
Inside the towering, bright thermal dome, two large pools with 34° and 36° Celsius warm, sulphurous thermal waters invite you to take a healthy bath no matter the season.
Floating bowls
Outside, connected to the thermal dome by a river basin, three pools seemingly float above the earth and convey a feeling of weightlessness with a view of the mountains and the sky.
Sports pool
Those who come to do more than relax will enjoy ideal conditions for effective training sessions in the 25-metre pool with 25-26 °C waters and sufficient depth ideal for turning.
Alpine Noah's Ark
The dedicated family water world includes two large swimming pools on the deck of a ship, interactive slides with LED and sound, and imaginative play areas in the water and on land.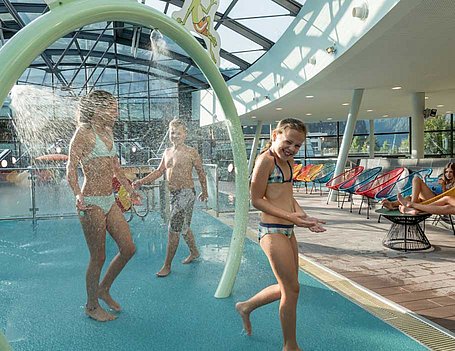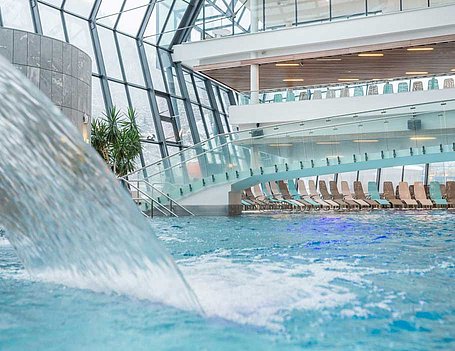 Your advantages at the Rita
Free entry to the Aqua Dome
Due to the COVID-19 pandemic at the moment we can not tell how our co-operation with the Aqua Dome will look like in summer 2021. Depending on the length of your stay there will at least be one or two 3-hour tickets to the thermal spa included in our room rates.
If the situation allows we are more than happy to include unlimited, free of charge access to the thermal spa again. As soon as we know how the situation is going to look like you will definitely receive information on this topic.

Equipped for relaxing
For your visit to the thermal spa, you can borrow bathrobes, bath towels and slippers free of charge at the Hotel Rita all year round. This saves time and rental costs at the Aqua Dome.
Discount in winter
As an Aqua-Dome partner hotel, we can offer you reduced-price thermal spa tickets during your winter holiday in Längenfeld. You can purchase these conveniently at the hotel reception.
Fitness centre
You can also benefit from the state-of-the-art "Gipfelsturm" fitness studio at the spa. Those keen on effective strength and cardio training enjoy optimal conditions.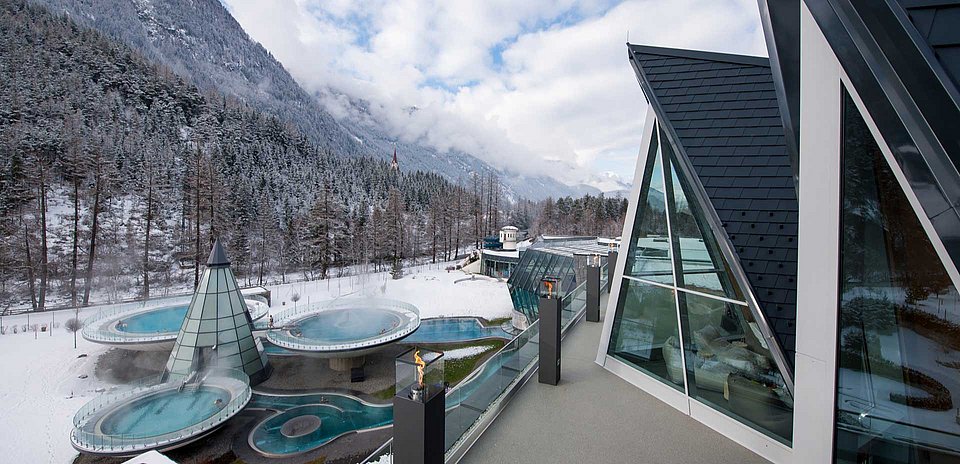 Within just a few minutes walking distance
Within just a few minutes walking distance
The Hotel Rita is situated within sight of the Aqua Dome with meadows and fields spreading out in between. Take a leisurely stroll to the thermal spa or drive your car with your bathrobe on for just a few moments. Our hotel is the ideal "starting point" for relaxing thermal spa visits!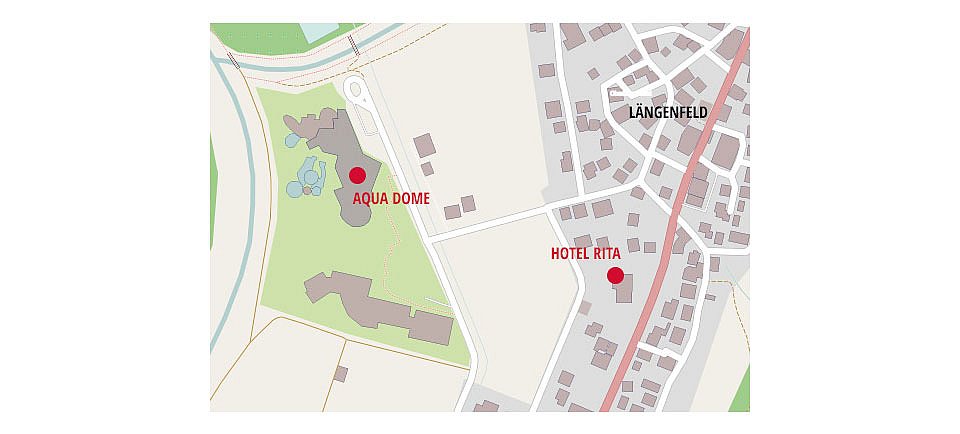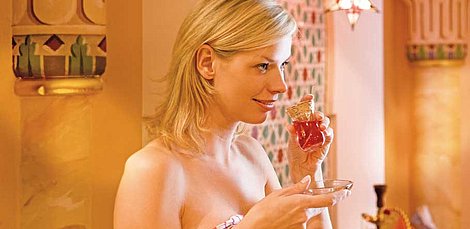 Wellness offers are also available in house: The Rosavita
If you're looking for relaxation, you need not leave the hotel. From Rita's wellness area with indoor pool and saunas, a door to another world awaits: Our Rosavita oriental spa oasis welcomes you with 1001 benefits based on the traditional Hamam bathing ritual.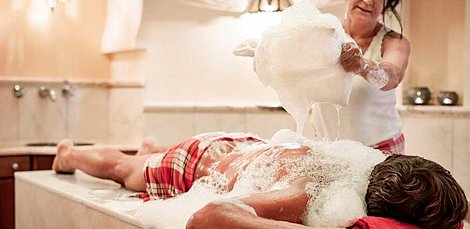 Keen for that little bit more? Our wellness treatments
At the Rosavita, our experienced beauty experts will pamper you with facials, packs & peelings in addition to stimulating body treatments. Or would you perhaps like a massage? At the beginning of each spa treatment, personalised advice is an important component of achieving deep relaxation. An in-house treatment is the perfect complement to an Aqua Dome visit.
Rita's Top Offers
The best deals for holidays in the Ötztal valley
The best deals for holidays in the Ötztal valley
Rita's Top Offers