Rita's 'culinary day'
Enjoyment from morning to night
'Culinary day' at the Hotel Rita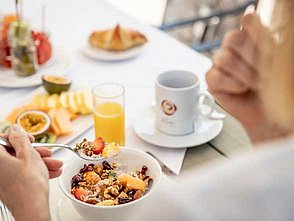 The first highlight is the sumptuous breakfast featuring all kinds of breads & pastries, fruits, crispy mueslis as well as egg dishes, which are freshly prepared for you at the buffet.
When: 7:30 to 10:00 am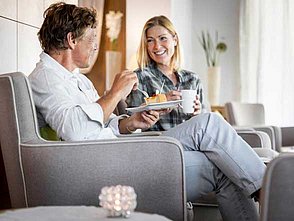 For lunch, we serve dishes à la carte (not included in the gourmet board). The afternoon snack, featuring soups, cold and warm snacks and heavenly cakes and tarts, fortifies returnees.
When: 3:00 to 5:00 pm
The 5 to 6-course gourmet evening menu boasts creative Alpine-Mediterranean cuisine, crisp salads, local cheeses, weekly dessert buffet, starter buffet and culinary theme evenings.
When: 6:30 (7:00 pm in winter) until 8:30 pm
"Taste is simply the art of appreciating the little things."

Enjoyment with a view
In the bright, airy restaurant with winter garden and sun terrace, take the time to savour, feast and chat. The ambience is elegant and romantic, yet pleasantly casual. Gorgeous views of the surrounding nature in green or white are the veritable icing on the cake.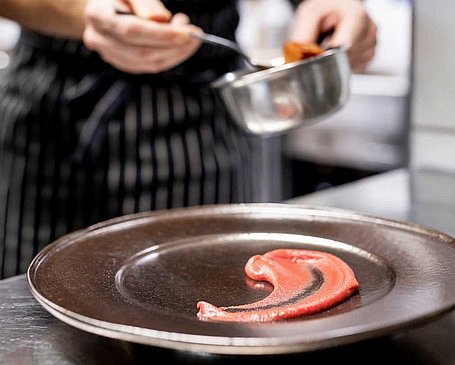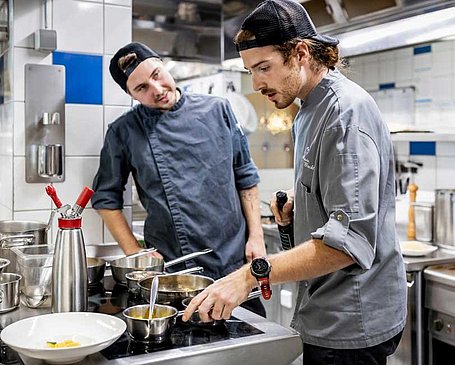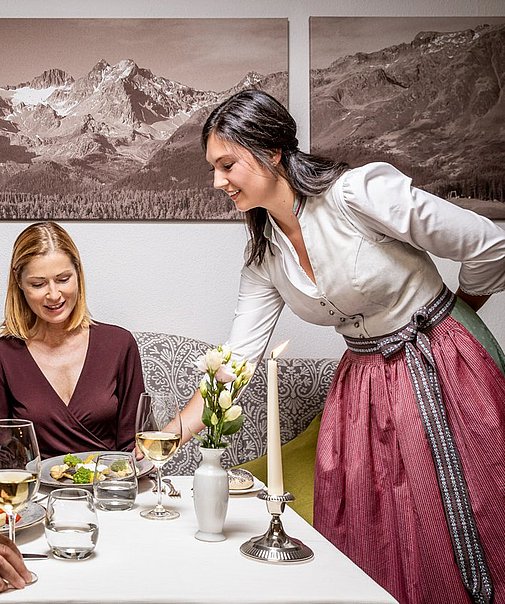 The Hotel Rita serves fresh and homemade food. The team around chef Jennifer Klotz has dedicated itself to this high quality standard. Tried and tested recipes, spiced with the joy of experimentation and adapted to seasonal products, ensure variety.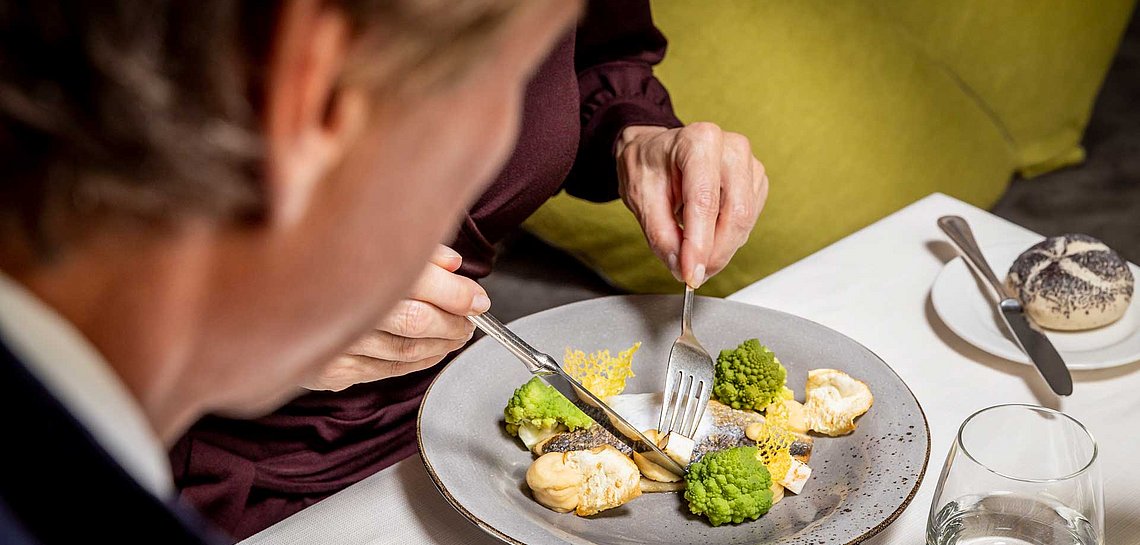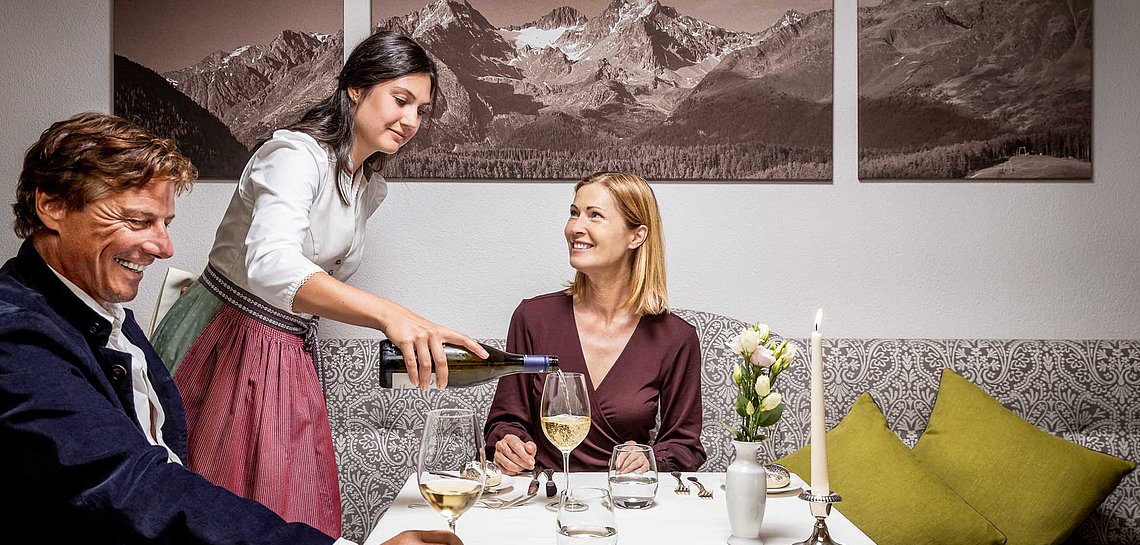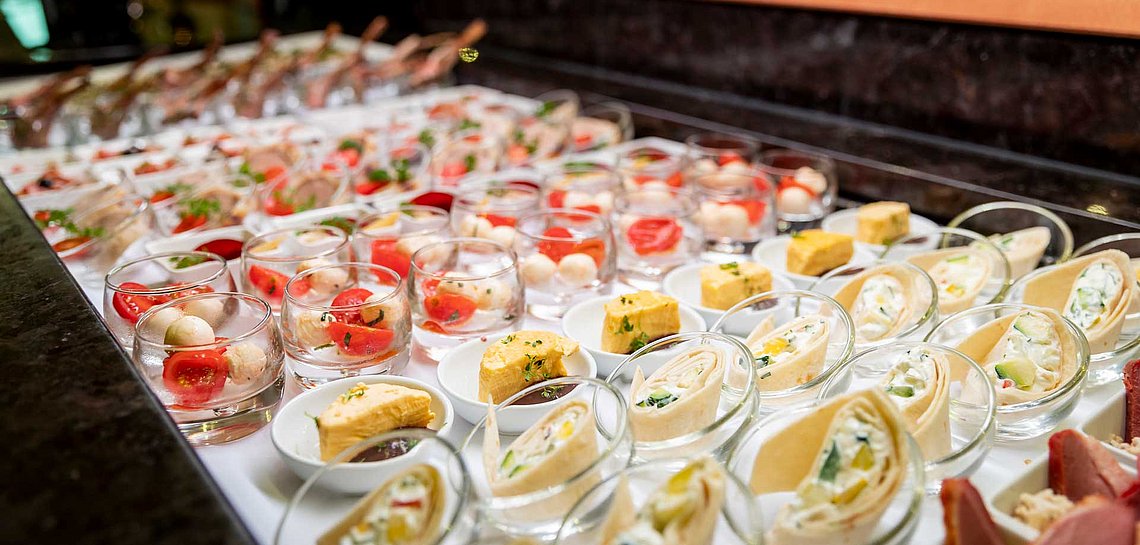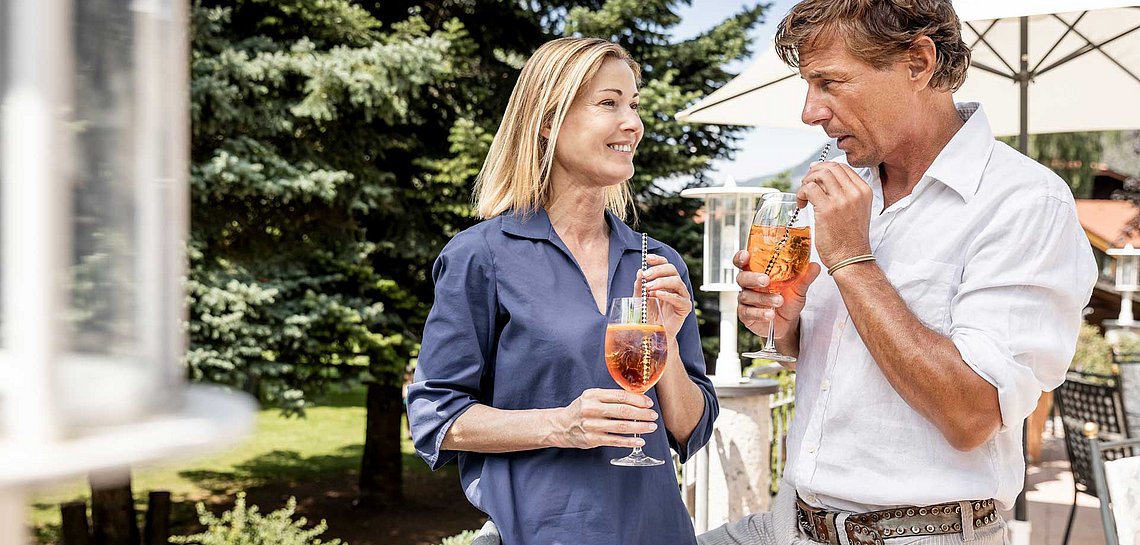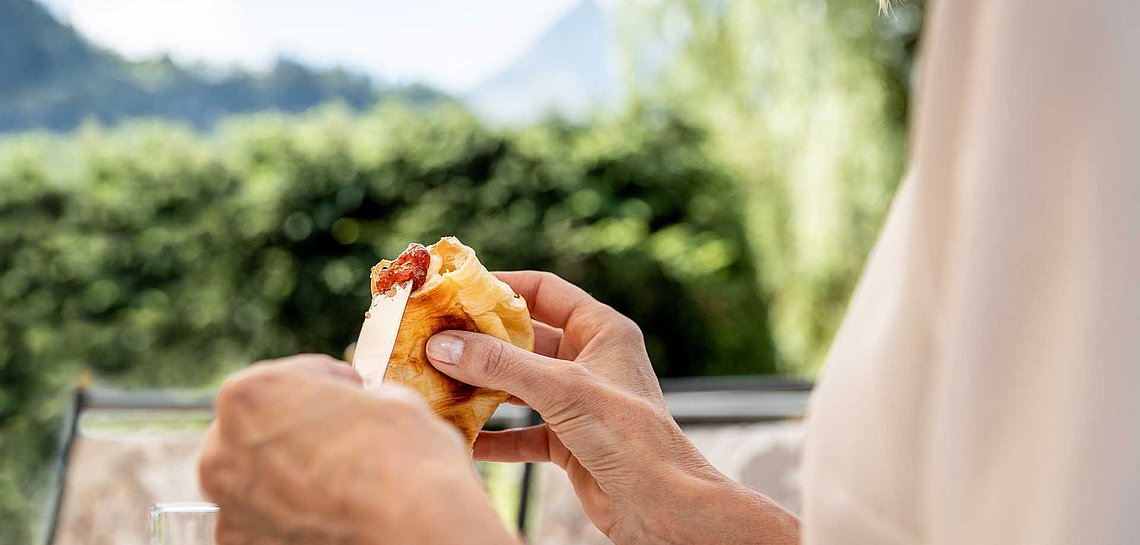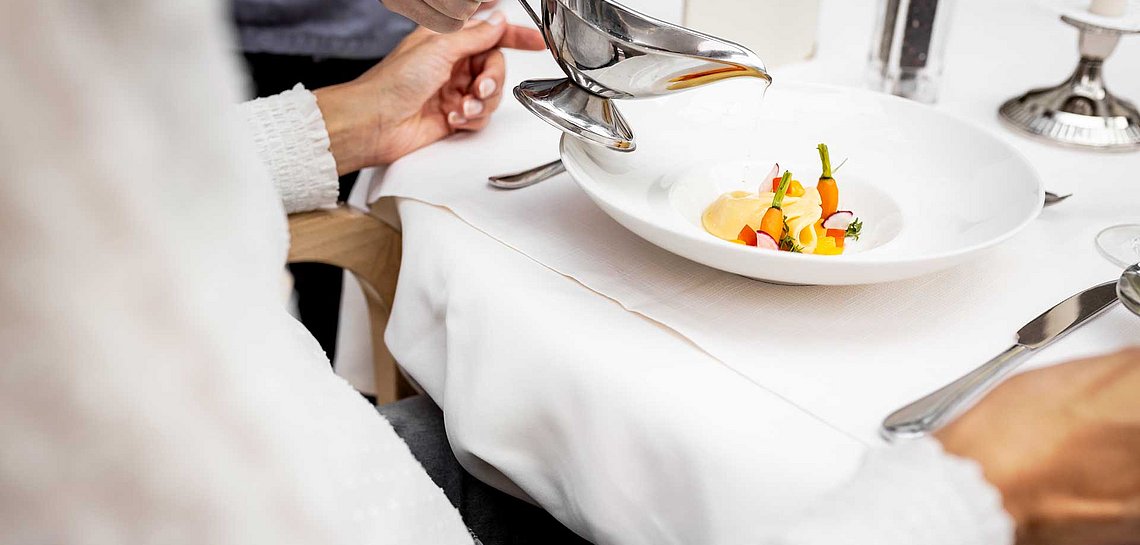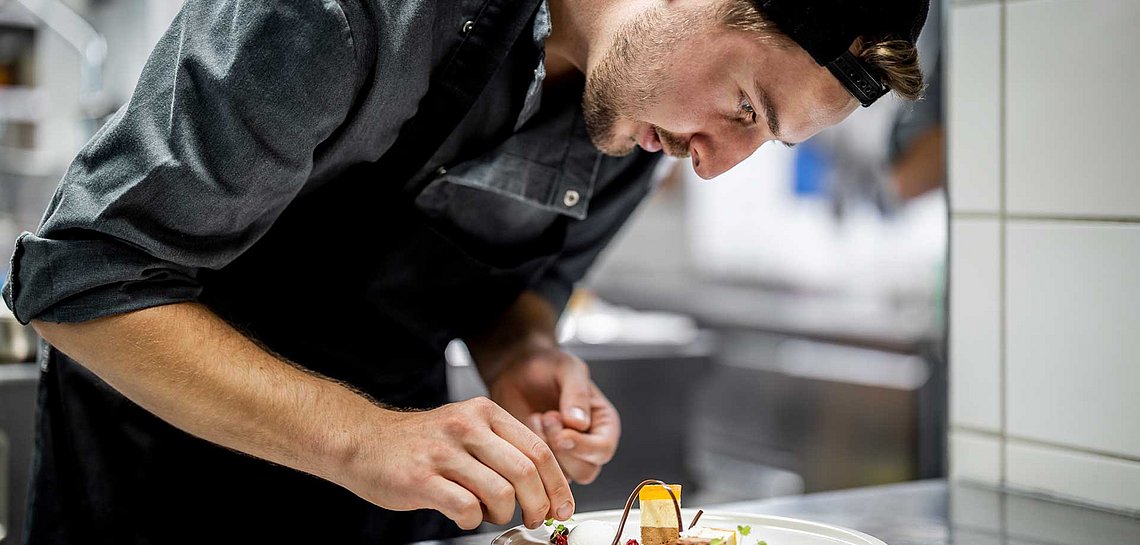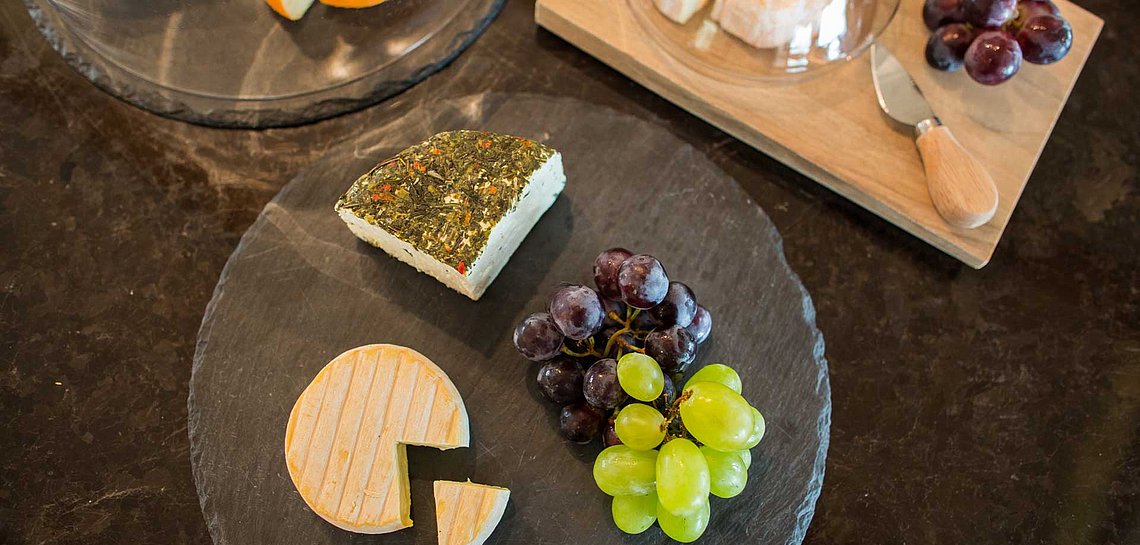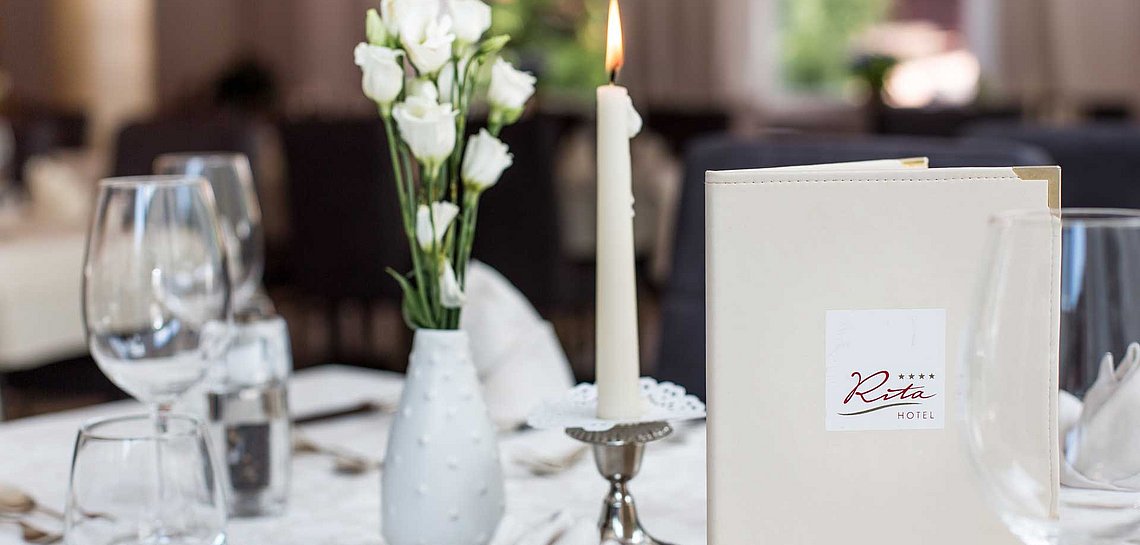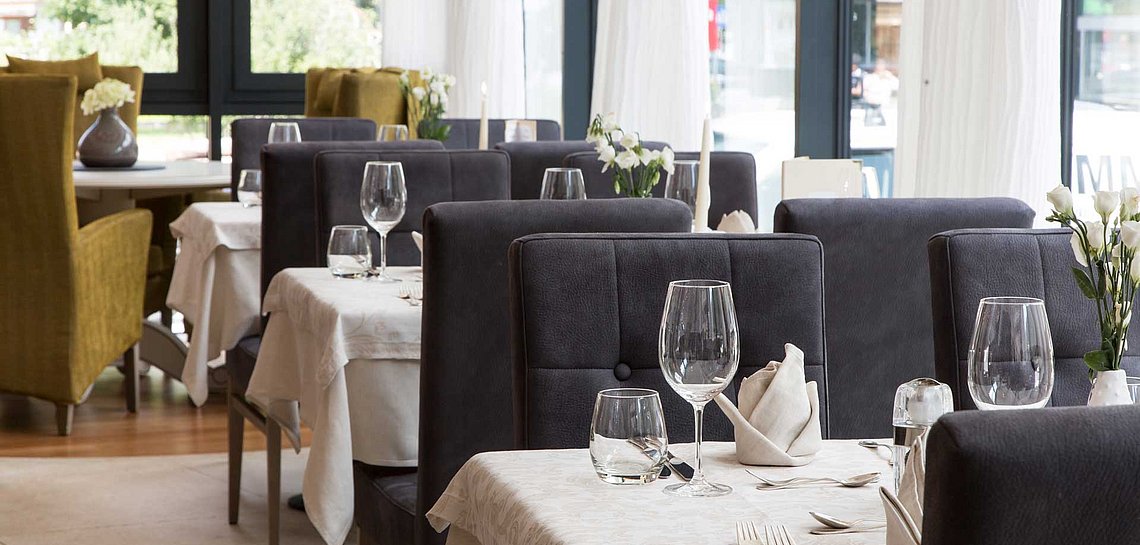 The checklist for gourmets
Fine wines from the cellar
A wine list featuring 100 vintages positions with a focus on Austrian winegrowers. Weekly wine tasting, in-house sommelier.
Time out at the hotel bar
Would you like an aperitif or digestif? The bar offers a wide selection of cocktails, wines and spirits from international to regional.
Little guests are most welcome
From kids' meals to the high chair: The kitchen and service team responds flexibly to the wishes and needs of children.
Fortified with a hiking snack
If need be, we'd be happy to put together a hearty mountain snack if you're are heading for remote destinations (for a fee).
Afternoon snack
After returning to the hotel, fortify yourself with delicious hot and cold snacks and homemade cakes and tarts.
Theme evenings
Again and again, we'll treat you to culinary theme evenings, e.g. our Austrian evening every Sunday.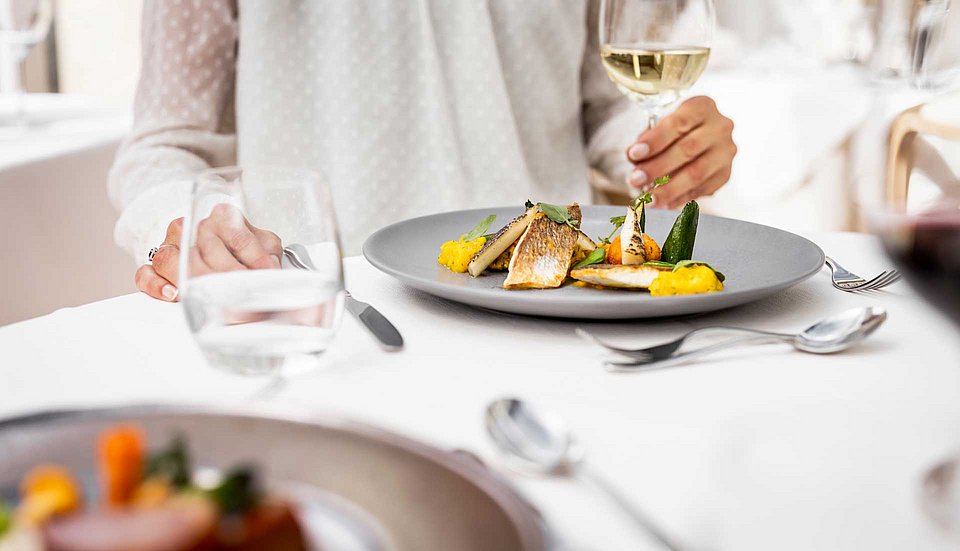 For holiday bliss, book now!
For your next gourmet holiday at the Hotel Rita, secure a seat at one our many nice restaurant tables by selecting the room or suite that best suits your needs. Simply enter your desired date and book your accommodation featuring top culinary delights in the Ötztal valley.
with best-price guarantee
Keen to learn more?
We've got so much more to offer!