Booking information
For your holidays in the Ötztal
The rooms are available for check-in starting at 3:00 pm, and your room is guaranteed held until 9:00 pm. If you plan on a later arrival, please notify us by phone.
We respectfully request that you complete your check-out no later than 10:30 am.
After your confirmed reservation, and no later than 1 month prior to your arrival, we ask that you please transfer 30% of the fees to the account listed below.
Sparkasse Imst, Zweigstelle Längenfeld
Bank Routing Number: 20502
Account Number: 00000819417
IBAN: AT322050200000819417
Bic: SPIMAT21
Allowed upon request. € 15,– per day, no food provided. In consideration of other guests, dogs are not allowed in the dining rooms.
In order to not disturb the other guests we don't allow dogs in the restaurant or the wellness area. If you would like your dog to join you for breakfast and dinner we can prepare a table for you in the bar area.
Doggy bags can be taken right in front of the hotel. Also we have a cleaning station for your dog after your walk.
We are more than happy to prepary freshly cooked food for your dog (with supplement).
Wireless Internet access is available without charge throughout the hotel.
1 night: € 15,00 per person and day
2 - 3 nights: € 5,00 per person and day
€ 3,50 per person and day until 01.11.2023
€ 4,00 per person and day from 01.11.2023
€ 8,– will be deducted from the half board rate.
Ski Lift Tickets can be purchased at the reception desk. You can pay the tickets in cash, with Maestro card or with Master- or Visacard.
If you book your ski lift ticket online, you will receive discounts up to minus 20 %.
You can cancel your reservation free of charge until 1 month prior to arrival and. In order to avoid high cancellation costs during the last month prior to your arrvial we recommend that you add our carfree package to your room reservation.
4 until 1 week prior the arrival: 70% of the booking amount will be charged.
Cancellations during the last week prior the arrival: 90% of the booking amount will be charged.
Your final check-out bill can be paid on or before your departure day, in cash, with Maestrocard, Visa- or Mastercard.
Early booking discount
Book in advance and save money
WINTER VACATION
If you book your holidays with us until 31.10.2023 (min. 7 nights), you will get a early booking discount of 5%.
This discount is not valid during the dates of 20.12.2023 – 07.01.2024 and 03.02. – 17.02.2024.

Please note: If you take advantage of the early booking discount, no further discounts on the room price are possible. The early booking discount cannot be redeemed on package deals.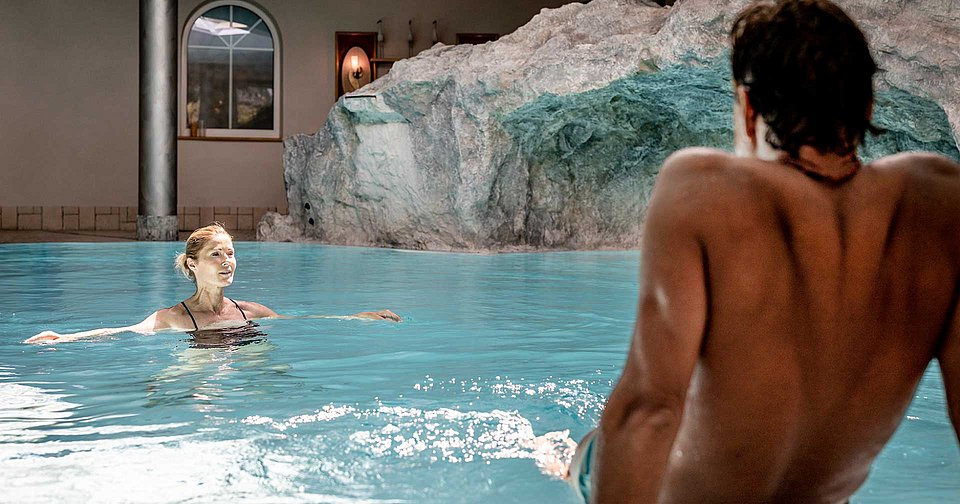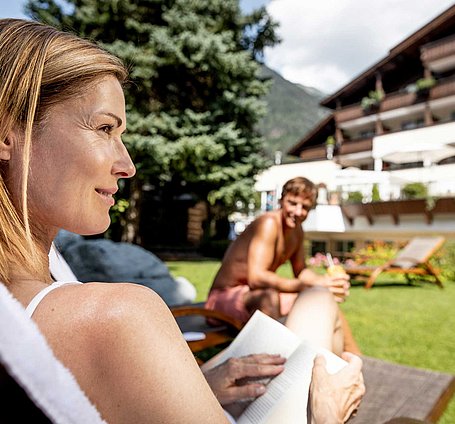 Invite friends
Tell a friend about the Hotel Rita
We would be very happy to welcome your friends or acquaintances at the Hotel Rita in the Ötztal valley! As a thank you for your recommendation, we'll give you a voucher worth € 30,--.
Here's how it works:
Recommend the Hotel Rita to your friends or acquaintances and convince them to spend a holiday with us.
Your friends or acquaintances book their holiday with us and tell us already at the time of booking that they've been made aware of our hotel by YOU.
In order for you to receive a voucher, your friends or acquaintances must stay with us for at least 3 nights (total nights).
Your personal voucher of 30,00 € will then be send to you immediately and you can use it while your next stay at Hotel Rita.
The prerequisite as a recommending guest is that you have already stayed with us before and your friends stay with us the first time.
The voucher can only be redeemed for a direct booking.
Keen to learn more?
We have so much more to offer!