Excursions in the Ötztal valley
Explore you vacation destination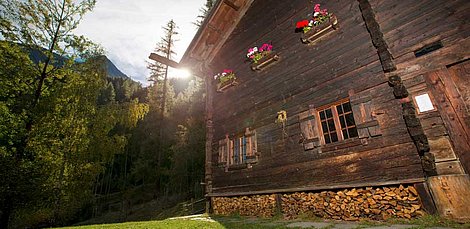 Ötztaler Home Museum
An endearing and spirited display of the rural traditions of the valley experience. The museum of local history in Längenfeld shows the peasant habitat, lifestyle and its world of work as existed 50 years ago. All steps of flax processing from flowering to finished linen are shown according to the season.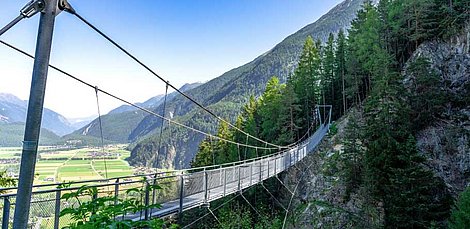 Suspension bridge
An easy circular hike leads from Längenfeld up to the hamlets of Brand and Burgstein, which are connected by an 83-metre suspension bridge. Those who dare to cross the spectacular bridge at 220 metres above the valley floor will be rewarded with fantastic views over Längenfeld. Walking time is approx. 2 hours and there are comfortable places to stop for refreshments along the way.
Excursions
from the valley entrance up to the Timmelsjoch
Keen to learn more?
We've got so much more to offer!