Gourmet Board
Enjoy your holiday in the Ötztal Valley to the fullest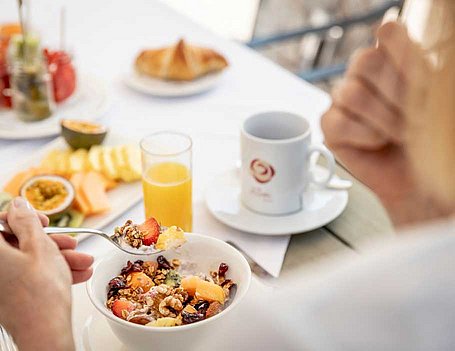 Healthy and hearty breakfast
Our wonderfully varied breakfast buffet features a large selection of different types of bread, fresh fruit, crunchy muesli and delicious egg dishes.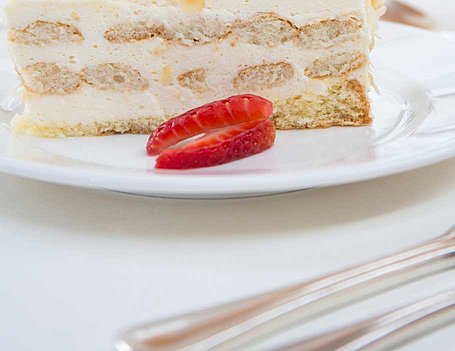 Afternoon snack buffet
We welcome you back to the hotel in the afternoon with delicious snacks, homemade cakes and tarts. From light soups to classics of Alpine cuisine and sweet delights, there is plenty of choice for every taste. You are welcome to order suitable drinks to complement your selection.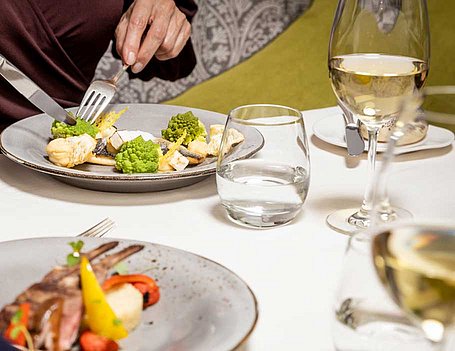 Gourmet evening menu
5 to 6 courses are included in the evening menu, an unforgettable highlight of every holiday. Variety is guaranteed with a crisp selection of salads, various organic and natural cheeses, weekly dessert buffet, starter buffet and culinary theme evenings.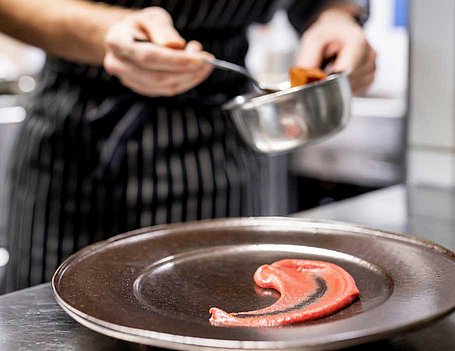 Personally prepared with care
Our service and kitchen team will be happy to fulfil any individual wish, be it for younger guests or people with allergies, food intolerances or special diets. As a matter of principle, all guests should eat well at the gourmet Hotel Rita.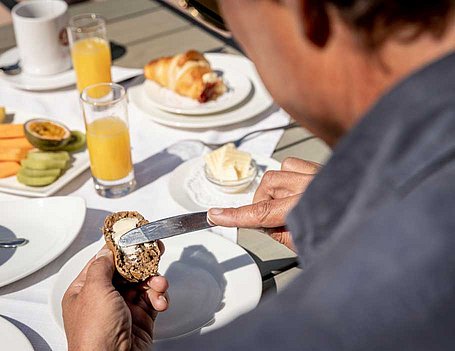 Regional and fresh
Strict criteria guide the selection of all ingredients. The Rita kitchen professionals appreciate that regional and seasonal focuses are the order of the day. Fortunately, we're well positioned in the Ötztal valley between the cultural areas of North and South Tirol, allowing us to draw from a rich variety of traditions and specialties, which we proudly serve at the Hotel Rita.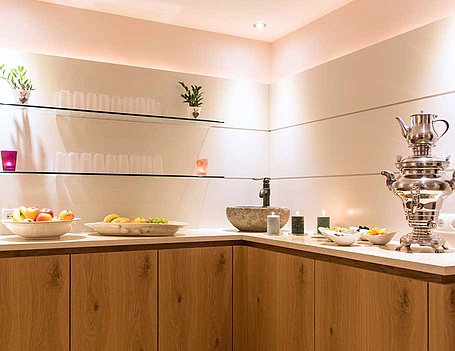 Relaxation in the wellness area
Those who sweat it out, need plenty of liquids. That's why there is always sufficient tea and juices in the sauna area . Help yourself! Fruits and nuts for nibbling also provide the body with valuable vitamins and fibre.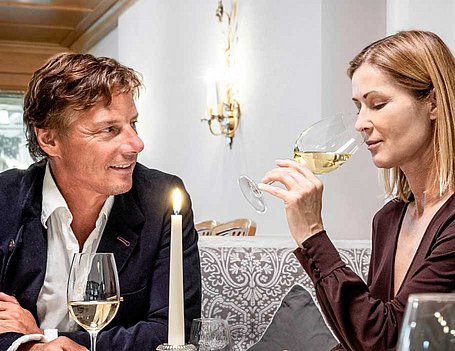 The basics of wine
In the cosy atmosphere of our wine cellar, we invite you to attend a wine tasting once a week (after dinner; by appointment only). Under expert guidance, gather taste impressions, profit from the experience of our sommelier, and engage with like-minded people.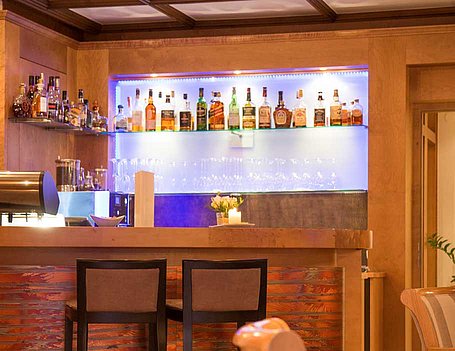 Holiday feeling for two and four-legged friends at the bar
At the hotel bar, you can order drinks and snacks in between meals (not included in the pampering pension) and simply "hang out." Guests with a dog can enjoy their meals here, if they'd prefer not to leave their dog alone in the room.
Keen to learn more?
We've got so much more to offer!