Your summer holiday in the Ötztal valley
With Längenfeld as your ideal starting point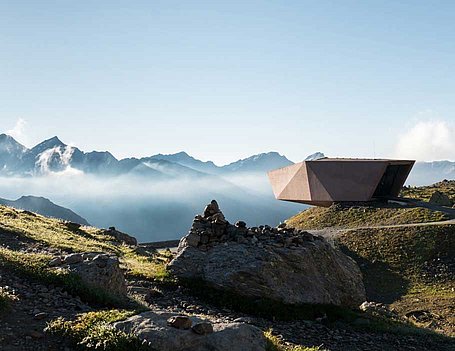 The valley of superlatives
So much is possible in the Ötztal valley: high-Alpine mountain tours, leisurely hikes through the Alpine pastures, flat walking paths in the valley, gentle and steep bike trails, varied climbing gardens and trails, opportunities for rafting, canyoning and kayaking, relaxation in the warm thermal waters of the Aqua Dome, and so much more. Further examples include excursions to the stone-age Ötzi village or the futuristic James Bond adventure world at 3,040 m above sea level.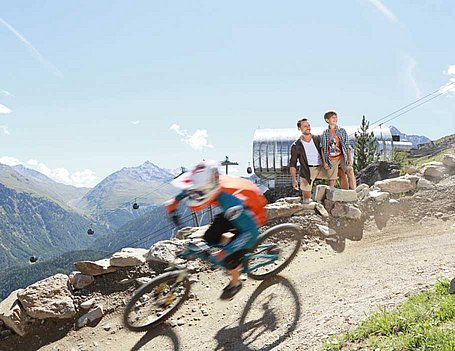 Summer Card: The whole valley on one card
With the Summer Card, which is included in our prices from May to October, experience the Ötztal valley even more intensively and at an unbeatable price. Highlights of the card include free use of the cable cars and lifts, public buses and hiking buses in the Ötztal valley, 1x free admission to the AREA 47 Water Area, free admission to museums, swimming pools, bathing lakes and much more.
The Rita: Your springboard to the Ötztal valley
For your unforgettable summer holiday in the Ötztal valley, secure one of
our beautiful hotel rooms in the best location in Längenfeld.

Längenfeld: A source of strength
10 magical places of power around Längenfeld cast a spell. Experience the magic at the Pestkapelle chapel, the thunderous Lehner waterfall, the suspension bridge between Brand and Burgstein, the Adlerblick viewing platform, or travel back in time at the Ötztal museum of local history.
Längenfeld: The centre of the Ötztal valley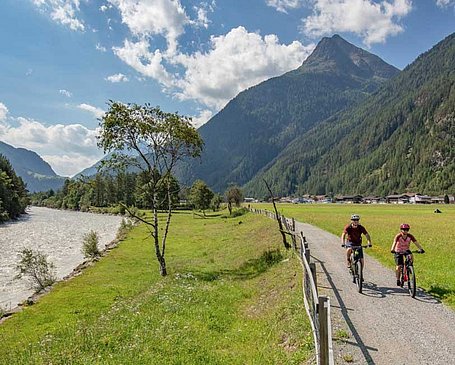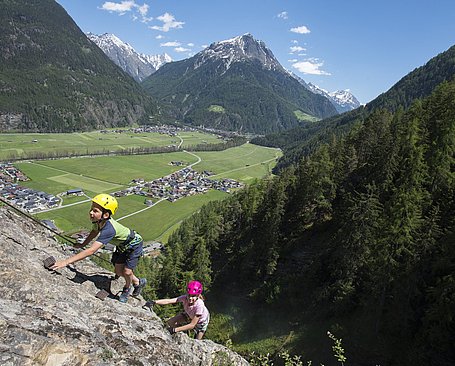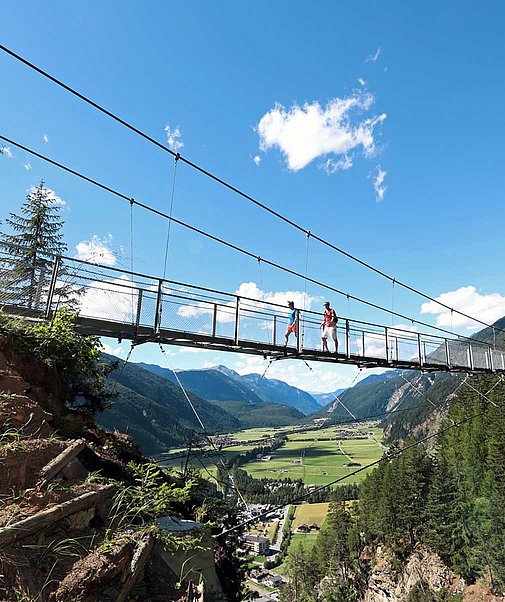 Here in Längenfeld, you can arrange your daily programme according to your preferences - there are countless possibilities for active, leisure and culture lovers. Choose from an easy circuit hike to the suspension bridge between Brand and Burgstein, a fun via ferrata or challenging adventure sports.
Offers starting from Längenfeld in the Ötztal valley
Hiking, climbing, running...
In Längenfeld, there is no limit to what you can discover under your own steam, from Nordic walking or jogging on the flat valley floor to hut hikes with the family, or high mountain tours. Tight calves and sore muscles are the ideal souvenirs.
Ideal for cycling and biking
Längenfeld's special geography makes the area especially attractive for leisure-minded cyclists and mountain bikers. 40 km of flat cycle paths spread out along the valley floor, while more demanding tours lead up to the surrounding Alpine pastures.
Climbing paradise in sight
The Oberried sports climbing garden is also within easy walking distance from the Hotel Rita, so too is the Reinhard Schiestl via ferrata. Just a few kilometres away, hundreds of climbing routes at all levels of difficulty await.
Aqua Dome - Tirol thermal spa Längenfeld
The Aqua Dome, located within easy walking distance of the Hotel Rita, offers a special kind of thermal experience with its extensive indoor and outdoor facilities: Relax and dive into the 34°-36°C waters!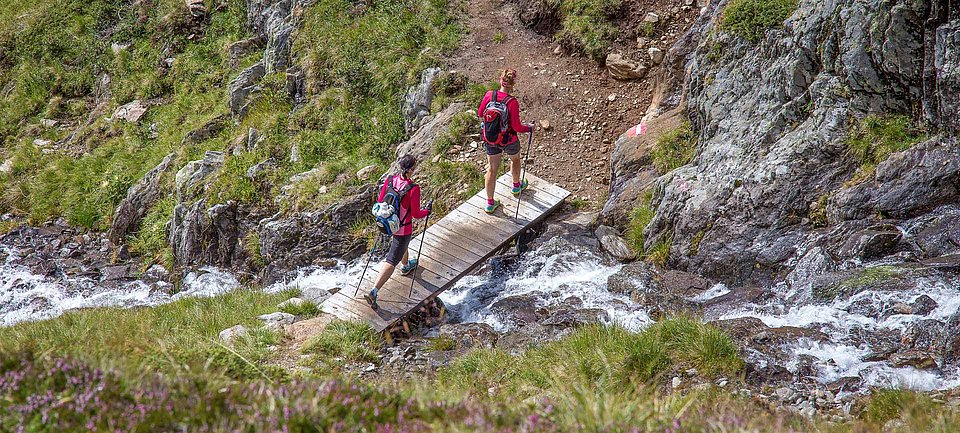 Keen to learn more?
We've got so much more to offer!
Rita's top offers for the summer
The best holiday deals for holidays in the Ötztal valley