Hotel with wine cellar in the Ötztal valley
Exquisite gourmet pleasure
Exquisite gourmet pleasure
Hotel with wine cellar in the Ötztal valley
The well-stocked wine cellar at the Hotel Rita may be small, but it's bursting with treasures. Our sommeliers will be happy to advise you personally on the right accompanying wine to complement the evening's culinary delights. The hotel bar offers even more drinking pleasure. Cheers to your holiday in the Ötztal valley!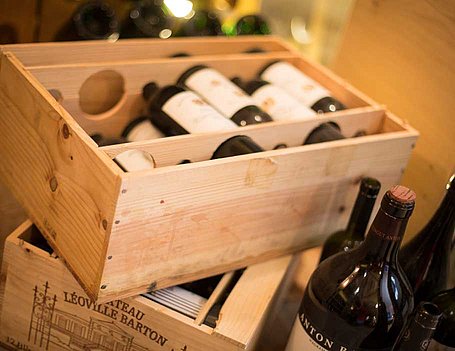 From Austria to the whole world
We believe in the quality of local wines, which is why most of the bottles in Rita's wine cellar come from Austrian winegrowers. In addition, select international wines are also available on our wine list, which boasts around 100 vintage positions. So take your palate on a journey!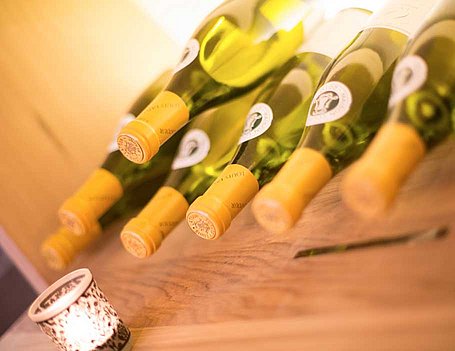 It's tasting time!
Once a week after dinner, we invite interested wine lovers to the cellar to taste great wines and exchange ideas. A sommelier leads the wine tasting and provides interesting details about each label (prior registration required).

Meeting place: Hotel bar
The cosy bar is the hub between the lobby and restaurant. It's the ideal place for a quick coffee before an excursion, an aperitif before the gourmet dinner or a nightcap! So take a break and celebrate the moment.
Enjoy a wide selection ...
Enjoy a wide selection ...
... of classic bar drinks such as cocktails, whiskey, rum and many other spirits. The bar features noble brandies from the Ötztal valley in addition to international specialities. This is complemented by a good bar menu for a snack in between meals.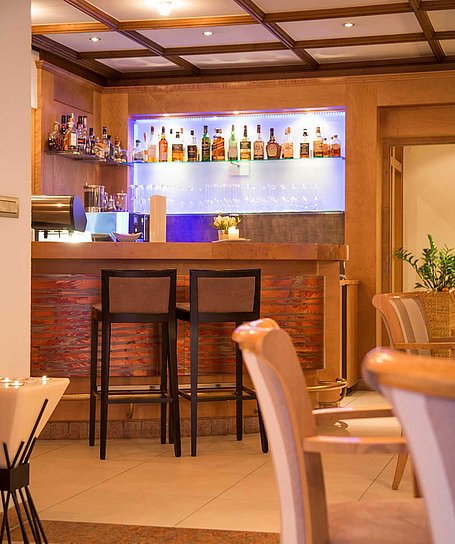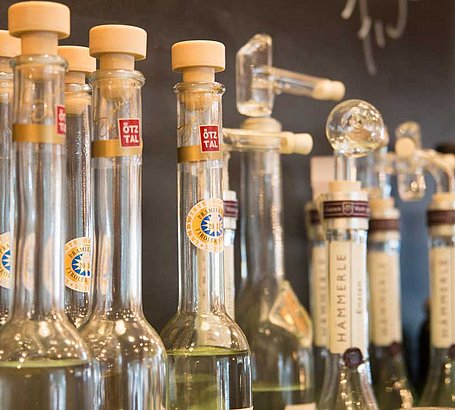 Our barkeeper will be happy to serve you the right wine, and perhaps you'll find yourself in a friendly conversation with other guests? In any case, many a friendship has been sealed in the sophisticated, informal ambience of the hotel bar.
Keen to learn more?
We've got so much more to offer!
We've got so much more to offer!
Keen to learn more?