Winter holidays in the Ötztal valley
Winter fairy tales on your hotel doorstep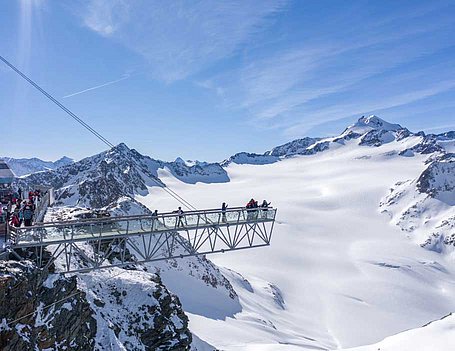 The valley of superlatives
Ötztal is considered "the highlight of Tirol" for good reason. The valley boasts two of the most famous and snow-secure ski resorts of the Alps, Sölden and Obergurgl-Hochgurgl. Two glacier ski resorts and 3 three-thousand-metre peaks with breathtaking viewing platforms make Sölden so unique. Thanks to efficient feeder lifts, skiers are quickly distributed throughout the extensive ski resorts.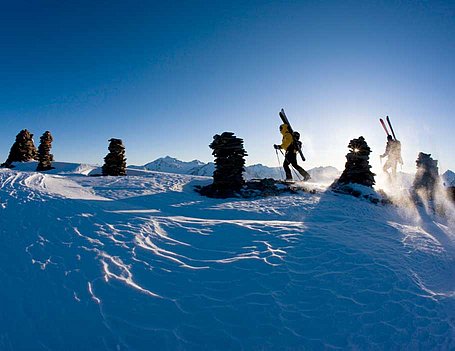 Staying active throughout your winter holiday
Even if the 363 kilometres of slopes in the Ötztal valley are more than enough to fill your busy schedule: Changing your perspective is still worthwhile from time to time. The Längenfeld holiday region in the Ötztal valley boasts so many charming activities including tobogganing, ski touring, ice skating and winter and snowshoe hiking. Are you bold enough to climb a frozen waterfall?
The Hotel Rita: Your springboard to the Ötztal valley
For your unforgettable winter holiday in the Ötztal valley, secure one of our beautiful hotel rooms in a prime location in Längenfeld.

The Magic of Längenfeld
If you're keen to experience the authentic charm of the Tirolean mountains in winter, but aren't keen on the hustle and bustle common elsewhere, Längenfeld is the ideal place for your winter holiday. Despite its proximity to the lively resort of Sölden, the village has retained its local flair and relaxing tranquility.
Located in the heart of the Ötztal winter paradise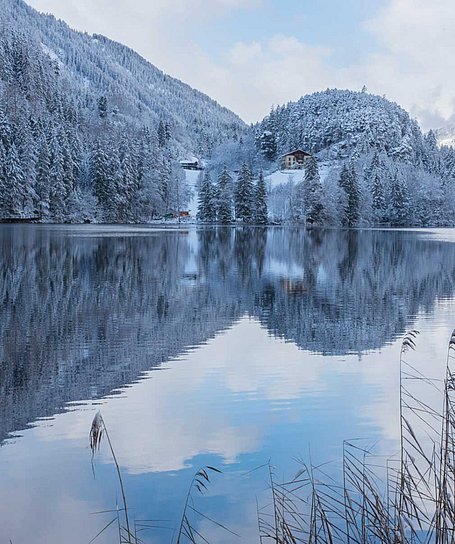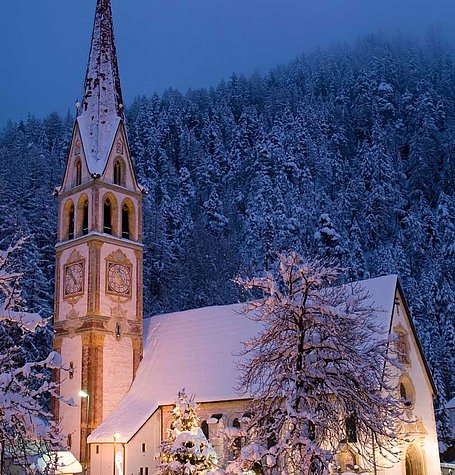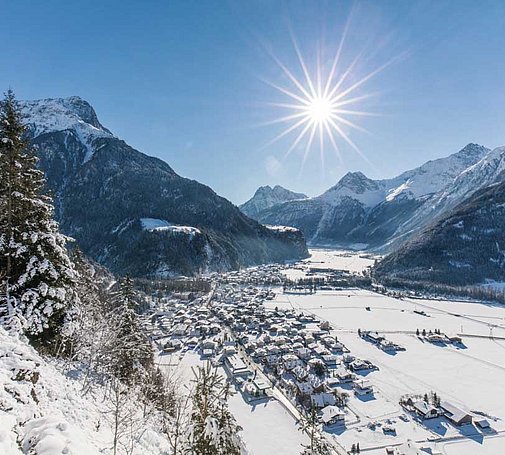 More natural spectacles await after just a short drive. Marvel at Tirol's largest waterfall in Umhausen or the idyllic Piburgersee lake near Oetz. Optionally, try out winter hiking along the shore or on the natural ice rink when the ice is thick enough.
Längenfeld's winter offers
A stone's throw from the ski resorts
Although there are no ski lifts in Längenfeld itself, the slopes are nevertheless close at hand. With your car or the free ski bus, arrive at the top ski resorts of Sölden, Gurgl or Hochoetz in just minutes.
Trails & running routes
Endurance athletes are in their element in the heart of the Ötztal valley. In the valley basin, there is an approx. 60-km cross-country ski trail network for both "classic" and "skating" fans. Signposted running routes up to higher altitudes offer ideal training opportunities for runners.
Customs & culture
Small-scale, festive events during Advent get people in the mood for Christmas Eve. Don't miss out on the Christmas market, St. Nicholas' parade and the Krampus procession. Tip for museum fans: the Naturparkhaus (Nature Park House) with its multimedia exhibition is well worth a visit!
Spa relaxation at the Aqua Dome
Enjoy the warming Ötztal spring waters on a cold winter's day: The Aqua Dome wellness temple is just a stone's throw away from the Hotel Rita. Bask in the bubbling, healing waters beneath the open sky with a view of the snow-covered three thousand meter peaks.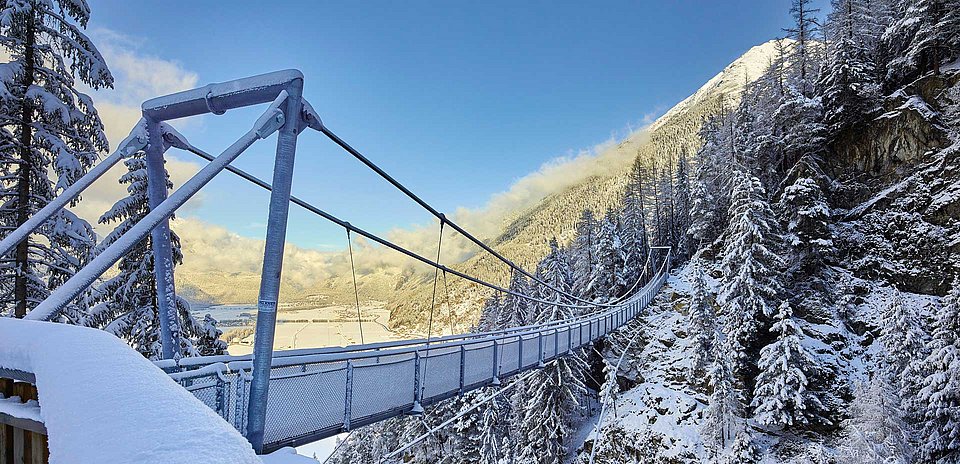 Keen to learn more?
We've got so much more to offer!
Rita's top offers for the winter
The best deals for holidays in the Ötztal valley