Your cross-country skiing hotel in the Ötztal valley
Enjoy a pampering holiday along the cross-country ski trail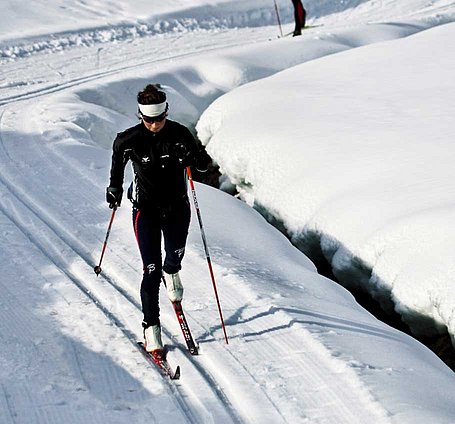 On the right track with us
Comprehensive care with cross-country skiing competence
Cross-country skiing looks easier than it really is... But once you've got the knack for it, i.e. the right rhythm for the arms and legs and the alternating motion of stick use and gliding, this Nordic sport is great fun. If you're keen to learn the basics, the Hotel Rita, as a certified cross-country skiing hotel in the Ötztal, will be happy to assist you. Our hotel boasts services for beginners and experts, top infrastructure and a tangible passion for cross-country skiing. The icing on the cake is the hotel's prime location directly on the cross-country ski run in the Längenfeld valley basin.
Cross-country skiing in the Ötztal valley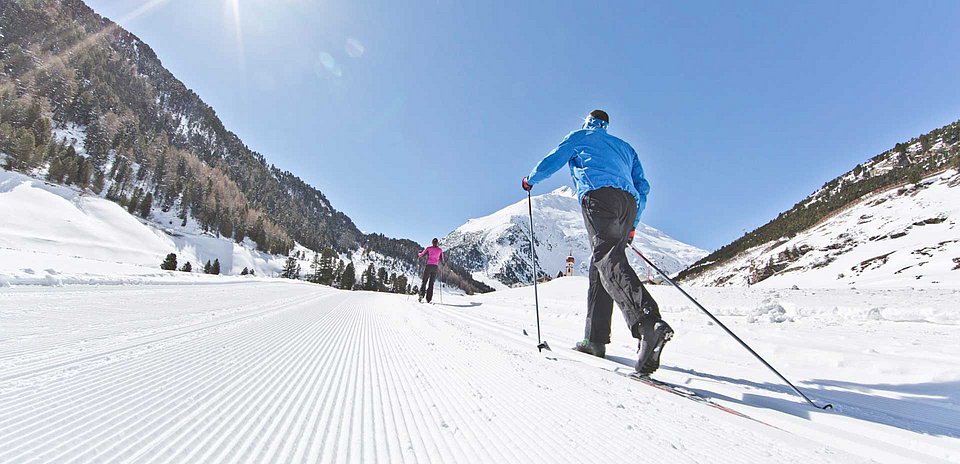 Cross-country skiing in Längenfeld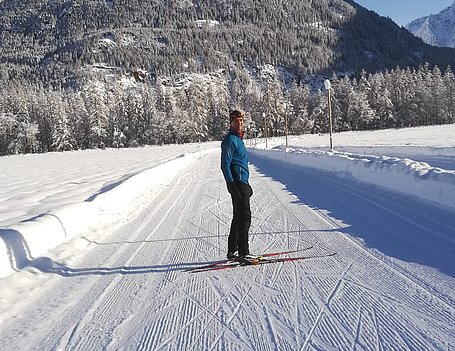 Your hotel with cross-country ski trainer
If you want to try your hand at skating or classic style on the Ötztal cross-country trails, state-certified fitness instructor Siegfried Granbichler will be at your side at the Hotel Rita. Even with advanced students, "Siggi" can help to refine the technique. Along the way, he'll impart plenty of knowledge about this fascinating Nordic sport. During the weekly taster course and personal training, he specifically addresses the skills of participants.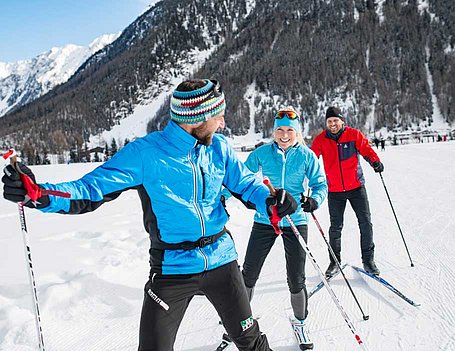 Rent cross-country skiing equipment
At the three sports shops in Längenfeld, you can get expert advice if you want to rent or buy cross-country skiing equipment (tip: the outdoor specialist store Riml Sports is located directly opposite the Hotel Rita). Here you can choose from current top models, which are optimally serviced and personally adjusted to your requirements.
Keen to learn more?
We've got so much more to offer!