Stay flexibel
Plan your vacation without worries
Latest Cancellation Policy
This is how travelling is fun
It is good to know, that you can cancel your vacation when there are special circumstance.
You can cancel your vacation for free up to 4 weeks to your arrival.
If you cancel your vacation prior 4 to 1 week to arrival we will charge 70 % and with 1 week to arrival we charge 90 % cancellation fees.
If you have a delayed arrival or early departure 90 % of the total room rate will be charged.
All-Around-Carefree-Package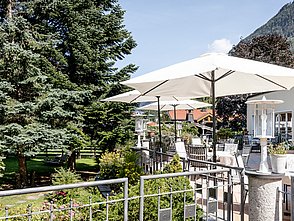 In case you have to cancel your vacation, we offer you our All-around-carefree Package.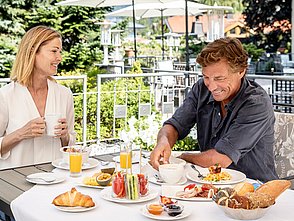 For an additional charge of € 5,00 per person per vacation day, you secure your All-around-Carefree Protection.
It protects against high cancellation fees in case of illness, Covid 19 illness, quarantine, death in the family, etc. A certificate is required in the event of cancellation.
What you can expect from your stay at Hotel Rita?
Good to know
Frequent disinfection of all public spaces
Additional disinfection tables in the public spaces
The choice for more privacy in your room - cleaning only on request
We disinfect all rooms after departure for the upcoming guests to enjoy a 100% clean hotel room

Where do you have to wear a mask?
Since June 1, 2022 you have to wear a FFP2 mask only in all medical facilities.
What happens to the culinary delights?
Is there any restrictions?
There are no restrictions in our culinary deligths. You will enjoy finest culinary from morning to evening as you are used to it.
Buffets can be offered.
As until now, you will have a dedicated table in the restaurant.
Every time you enter the buffet area we ask you to desinfect your hands or wear disposable gloves.


Wellness - yes or no?
There are no restrictions for the Wellness Area anymore.
All treatments in our spa area Rosavita can be booked.
Keen to learn more?
We've so much more to offer!